Cumming Real Estate Attorneys Advise Development Companies
Helping Georgia businesses with sales, acquisitions, loans and other transactions
Businesses in the Cumming area are frequently involved in real estate transactions and disputes. Commercial real estate transactions often involve a large number of contracts with tenants, banks and other organizations. At Lipscomb Johnson, LLP, a significant portion of our business law practice is related to real estate development. Because real estate and business law are so closely linked, our attorneys' in-depth knowledge and experience in both areas directly benefits our clients. Businesses trust us to handle their leasing and construction issues. From listing to closing, we provide guidance on legal issues and draft documents to help your transactions go smoothly. When it comes to financing, our attorneys help business owners secure the loans and mortgages they need to develop property and grow their company. Whether your business is acquiring its first location or your company performs real estate transactions regularly, our team has the experience to help make your transactions smoother.
Providing Companies With Guidance in Lease Transactions
Leases are essential to Georgia businesses. Whether you are leasing office space for your company or you are developing a shopping center and leasing commercial units to tenants, our attorneys are equipped to assist you with even the most complicated lease transaction. Some types of leases we regularly handle include:
Credit lease. In a credit tenant lease, the developer borrows money to build by using rent from tenants as security. This type of deal can be hard to negotiate without an experienced attorney.
Ground lease. These complicated transactions give a tenant control over a property for decades at a time, but limit possible uses of the land and do not transfer ownership. Many of these leases cover a period of 50-99 years. At the end of the lease, all buildings and improvements are transferred to the owner. In a ground lease, the tenant will typically be able to develop the property without having the initial costs of purchasing the property.
Equipment leases. Most businesses lease some of their equipment, machinery or vehicles as a method of avoiding large outright investments.
Retail leases and other net leases. Many retail leases involve payment of monthly rent, as well as the assumption of property insurance, property taxes and building maintenance. Our attorneys help developers and landlords decide on the right type of lease to offer tenants.
Our real estate lawyers assist both tenants and landlords in creating lease documents that protect your business and help it grow.
Facilitating Construction and Real Estate Development
When you are looking to develop property in the Cumming area, your company will need financing, insurance and a range of other services. Our firm understands the property development business and assists organizations during all stages of the acquisition, leasing and construction processes. By working with our law firm, you will have access to our legal knowledge and our experience getting business done in Georgia. If you plan to enter into any type of financial arrangement during construction or development, we can help.
Trust Our Real Estate Development Law Firm to Deliver Results
When you are investing in property or developing a large project, you can't afford to waste time or money. At the Cumming law firm of Lipscomb Johnson, LLP, our experience in a wide range of business and real estate matters will serve as an excellent resource for moving your project forward.
---
We urge you to call us immediately at (770) 637-4741 or contact us online so that you can speak to an experienced attorney right away.
---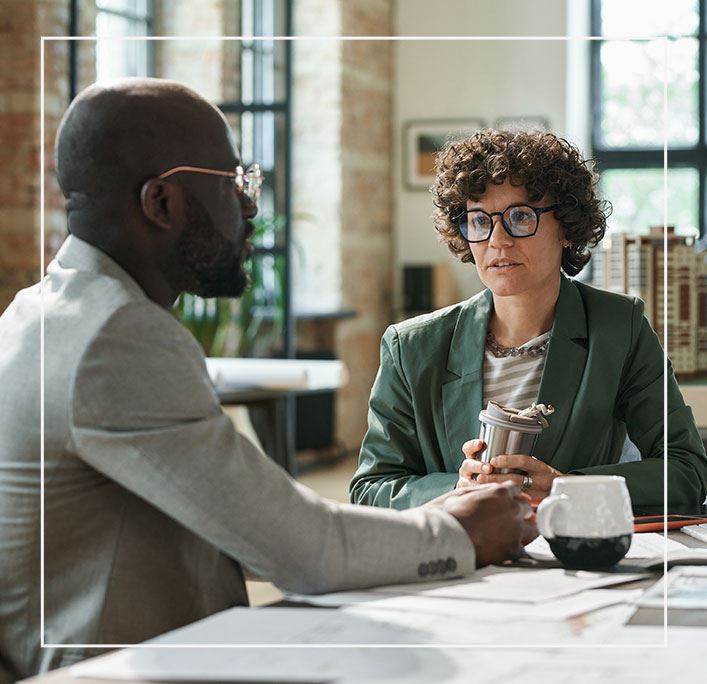 Committed to Positive Results

Having built our reputation one satisfied client at a time, we fully understand that excellence arises from a consistent application of our best efforts in service of our clients' needs.

Personally Engaged

Our attorneys understand how a legal controversy can weigh upon you, so we are accessible in person, over the phone, or via email whenever you need us throughout the legal process.

Strong Connections Through the Judicial and Legal Community

Our relationships with local government leaders and other attorneys provide us with unique perspectives and insights.

200 Years of Combined Experience

We draw on decades of practice across multiple legal areas to present comprehensive solutions to the full range of your issues.
Contact Lipscomb Johnson, LLP
WE PROVIDE KNOWLEDGEABLE, DECISIVE ACTION DESIGNED TO SECURE OPTIMAL RESULTS.