Law Firm Assists in Business Planning and Formation in Cumming
Georgia Attorneys Help Clients Start Companies in Georgia
It takes more than a good idea and hard work to start a business. The business formation process requires you to make many decisions about how your company will be organized. You will need to learn the benefits and pitfalls of each type of business entity. At Lipscomb Johnson, LLP, we help clients plan and grow their businesses and choose the right type of entity. We also assist clients in securing financing and planning for tax liabilities. If you are planning to start a business in the Cumming area, we can help.
Choosing the Right Type of Business Entity
Depending on the type of business you plan to start, you will be able to organize it in a variety of ways. Each type has its own benefits and drawbacks. Some of the most common business entities in Georgia include:
Partnerships. Partners work together and are all personally liable for the business's debts.
S corporations. This type of corporation limits the number of shareholders but provides special tax benefits.
C corporations. While this type of organization offers more flexibility and room to grow, the business and its shareholders are both taxed on earnings.
Limited liability company (LLC). An LLC's owners are not personally liable for debts. The company's liability is limited to its assets and it is controlled through the ownership of shares.
Limited liability partnerships (LLP). In this type of partnership, at least one partner is personally liable for debts, but others may not be.
These are only some of the many possible forms that a Georgia business can take. When you meet with our business law attorneys, you will learn about which options are the best for your new business.
Preparing Your Company for Tax Liabilities
Each type of business entity has its own rules for taxation of the company and its owners. It is important to find the right balance of taxation and personal liability that works for you. Our experience and understanding of tax law provides a guiding light to those in the process of starting a new company.
Developing and Growing Your Business Plan
A business plan is an important document that shows where your business is and predicts where it will be going. A solid business plan is essential to obtaining financing and investment. Our legal team has experience advising and assisting all types of businesses as they grow. We will assist you in creating a business plan that allows you to anticipate changes and expansion in the coming years. A business lawyer at our firm will help you set realistic goals, organize your company and create financial projections so that you will be able to obtain funding.
Helping Small and Growing Businesses Obtain Financing
You may feel that your business is going to be a success, but in order to borrow money to build the company, you will need to convince banks or investors as well. Our team advises Cumming companies on the right types of funding and investment to seek. Whether your business takes out a loan, sells equity or establishes a line of credit, we provide you with options and advice along the way.
Let Us Handle the Legal Issues So You Can Focus On Building Your Business
At the Cumming law firm of Lipscomb Johnson, LLP, our legal team has experience in all aspects of business law. Whether you are in the preliminary stages of planning a new venture or you are seeking to expand your organization, we provide guidance and skill to help you develop the right strategy. Before you incorporate your company or write a business plan, we invite you to speak to our Georgia business attorneys.
---
Call us now at (770) 637-4741 or contact us online.
---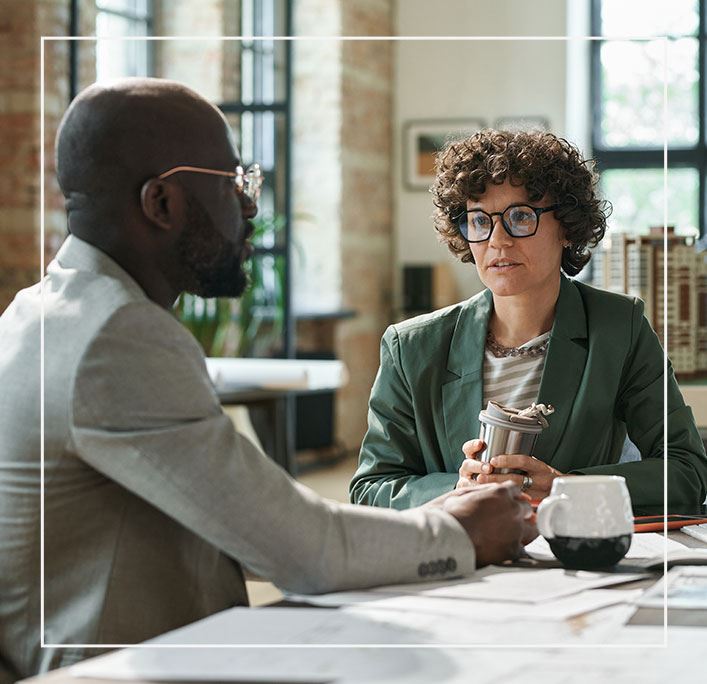 Committed to Positive Results

Having built our reputation one satisfied client at a time, we fully understand that excellence arises from a consistent application of our best efforts in service of our clients' needs.

Personally Engaged

Our attorneys understand how a legal controversy can weigh upon you, so we are accessible in person, over the phone, or via email whenever you need us throughout the legal process.

Strong Connections Through the Judicial and Legal Community

Our relationships with local government leaders and other attorneys provide us with unique perspectives and insights.

200 Years of Combined Experience

We draw on decades of practice across multiple legal areas to present comprehensive solutions to the full range of your issues.
Contact Lipscomb Johnson, LLP
WE PROVIDE KNOWLEDGEABLE, DECISIVE ACTION DESIGNED TO SECURE OPTIMAL RESULTS.