Cumming Asset Protection Attorneys
Comprehensive Asset Protection Strategies in Forsyth County
Your hard-earned assets are more than just figures on a balance sheet. They represent years of dedication and hard work, providing the foundation for your family's security and future. The purpose of asset protection is to safeguard these valuable resources from potential creditors, litigation, or other unforeseen circumstances. Effective asset protection strategies not only offer you peace of mind but also facilitate the smooth transition of wealth to the next generation. Asset protection tools can serve as crucial components in your larger estate planning and financial management strategies.
At Lipscomb Johnson LLP, we understand the value of a strong estate plan that includes asset protection tools. Our Cumming asset protection lawyers are ready to review your holdings, listen to your concerns, and assess any existing estate planning instruments to develop a strategy that works to effectively preserve your wealth and achieve any other objectives you may have. Our goal is to help you prepare for the future and protect your legacy.
Exploring your options for protecting your assets is a smart idea no matter your age or income level. Schedule an initial consultation by calling (770) 637-4741 or contacting us online today.
What Is Asset Protection?
Asset protection is a legal strategy designed to preserve and protect an individual's assets from the claims of potential creditors. It involves legally structuring your assets in ways that make it difficult or impossible for others to access and claim them. This does not mean hiding assets or deceiving creditors. Instead, it is a legitimate means of structuring your holdings to secure wealth. Completing this process correctly requires a deep understanding of laws related to estates, properties, finances, and taxes, which is why hiring Cumming asset protection attorneys is always in your best interest.
There are several strategies employed in asset protection, varying from simple to complex. At the simple end of the spectrum, measures such as buying insurance for potential liabilities, diversifying one's investments, and retirement planning are common. More complex strategies may involve the setting up of trusts, corporations, or limited partnerships to hold and manage assets. Each strategy has its own benefits and downsides, and the best approach is often a blend of multiple strategies tailored to your unique circumstances and needs.
Asset protection is not a one-time task but rather an ongoing process that needs to evolve with changes in financial situation, personal circumstances, and legislation. It requires regular reviews and updates to ensure it remains effective against potential claims. It also needs to align seamlessly with your overall financial and estate plan.
Common Asset Protection Tools and Strategies
Asset protection is about safeguarding your hard-earned assets to ensure they continue to serve your interests and those of your loved ones. When done right, it creates barriers against potential threats without compromising on your financial goals and lifestyle.
There are numerous asset protection tools and strategies designed to shield your wealth from potential threats. Understanding all available options is essential to building and implementing an effective asset protection plan.
Our team at Lipscomb Johnson LLP will help you explore all asset protection instruments, including:
Insurance. This is often the first line of defense in asset protection. It provides a buffer against potential liabilities, such as claims related to malpractice, accidents, or other events. However, it is important to remember that insurance alone may not be sufficient, especially in cases of extreme liabilities.
Retirement Accounts. Certain retirement accounts like 401(k)s and IRAs offer strong protection against creditors. They are governed by federal law and are usually totally exempt from creditors in a bankruptcy situation.
Trusts. Trusts are versatile tools often used in asset protection plans. They allow you to transfer legal ownership of your assets to another entity while still maintaining functional control over them. Different types of trusts offer varying degrees of protection and are selected based on individual needs.
Limited Liability Companies (LLCs) and Family Limited Partnerships (FLPs). These entities separate your assets into separate legal entities, providing a layer of protection against personal creditors. They can be especially advantageous for those who own rental properties or operate businesses.
Our Cumming asset protection lawyers can walk you through your options and recommend tools that are consistent with your objectives. Call (770) 637-4741 or contact us online today!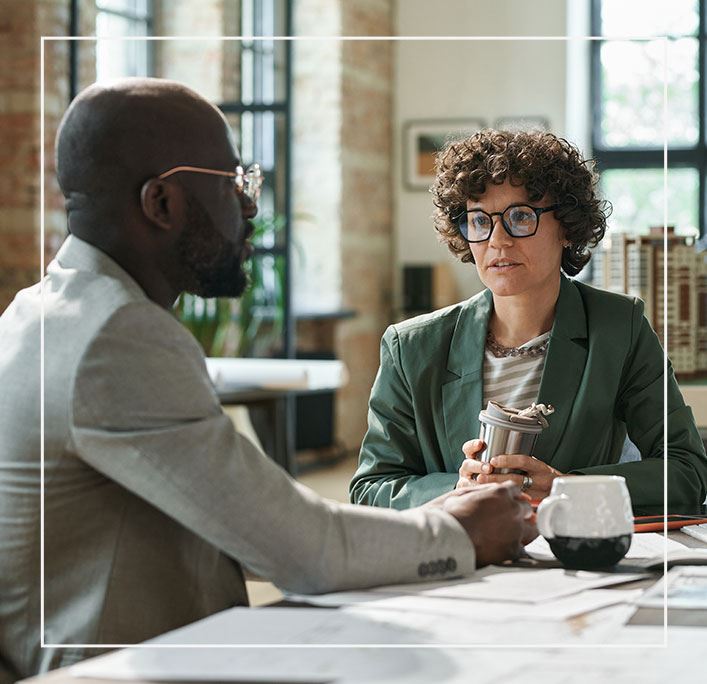 Committed to Positive Results

Having built our reputation one satisfied client at a time, we fully understand that excellence arises from a consistent application of our best efforts in service of our clients' needs.

Personally Engaged

Our attorneys understand how a legal controversy can weigh upon you, so we are accessible in person, over the phone, or via email whenever you need us throughout the legal process.

Strong Connections Through the Judicial and Legal Community

Our relationships with local government leaders and other attorneys provide us with unique perspectives and insights.

200 Years of Combined Experience

We draw on decades of practice across multiple legal areas to present comprehensive solutions to the full range of your issues.
Contact Lipscomb Johnson, LLP
WE PROVIDE KNOWLEDGEABLE, DECISIVE ACTION DESIGNED TO SECURE OPTIMAL RESULTS.