Criminal Law Attorneys in Cumming
Challenging Aggressive Prosecution in Forsyth County
Being accused of a crime may be one of the most frightening experiences of your life. Our knowledgeable attorneys can quickly assess the evidence and the charges against you to determine the appropriate defense strategies. Lipscomb Johnson LLP offers professional legal defense with a personal approach that provides the peace of mind you need when facing a major crisis in your life.
Strong Litigators Fight Charges for Various Felonies & Misdemeanors
The main difference between a felony and a misdemeanor is jail time, with misdemeanors carrying penalties of less than a year in jail. Felonies also often mean the loss of the right to vote and to own firearms. When possible, we will fight to reduce a felony charge to a misdemeanor, lessening the potential consequences.
Our Cumming criminal law attorneys regularly defend individuals in local, state, and federal court on felony and misdemeanor charges, such as:
Assault and battery: Assault means making someone fear harmful or offensive contact. Battery is actual contact. Assault and battery are crimes, even if a physical fight started as a minor disagreement among friends.
DUI: The common definition of driving under the influence is driving with a blood alcohol level of 0.08% or more but driving while impaired by any substance — alcohol or drug — can result in charges.
Drug charges: Drug charges include the possession, manufacture, and sale of drugs. We fight these charges, as well as the related issues of asset seizure and violations of defendants' rights.
Robbery and theft: This broad category of crimes includes burglary (breaking and entering a house to commit a crime inside), defrauding someone, shoplifting, and larceny (theft of personal property).
Parole and probation violations: We represent our clients at parole and probation hearings to thwart these attempts to punish someone twice because of a trivial mistake.
Traffic offenses: We fight all traffic offenses, including speeding tickets, reckless driving, driving with a suspended license, and driving under the influence.
Even if you are charged with a crime, you are still entitled to certain rights. Over decades of practice, our attorneys have earned a reputation for principled advocacy. That enables us to negotiate in good faith with prosecutors to dismiss or reduce charges when appropriate, though we are fully prepared to take cases to trial.
Aggressive Counsel Represents Clients Charged with Felonies
Felony charges carry longer sentences and other penalties.
Felonies include:
Murder and manslaughter: Intentional or unintentional, the taking of a life is the most severe accusation one can face.
Sex crimes: Rape, statutory rape, and child molestation are among the class of offenses known as sex crimes.
Domestic violence and stalking: You can lose custody of your children and the right to own guns if convicted.
Extortion: Traditional extortion is obtaining money or property through threats of force or intimidation. Modern examples include ransomware and revenge porn.
White-collar crimes: These include financial crimes, such as embezzlement or Ponzi schemes.
While no attorney can guarantee a result, we will plead for a reduced sentence in your case and provide highly professional legal services with genuine concern for how our efforts might impact your future.
What Do Criminal Defense Lawyers Do?
Criminal defense lawyers are an important part of the criminal justice system, providing legal representation to individuals accused of a crime. They work to ensure that their clients' rights are protected and their interests are served in court proceedings.
Criminal defense lawyers must:
Possess in-depth knowledge of both state and federal laws as well as the court systems
Be familiar with procedural rules and the specific laws of their jurisdiction
They review evidence and case law
Build arguments to refute prosecutors' charges
Prepare motions
Negotiate plea bargains when appropriate
Challenge search warrants and interrogations
Represent their clients during court proceedings
Contact Us for Criminal Law Representation
Our experienced trial lawyers have successfully fought criminal charges for clients in state and federal court. We can assess your case quickly and reliably and provide effective advocacy geared toward achieving the best possible result.
---
To schedule a consultation, call (770) 637-4741 or contact us online.
---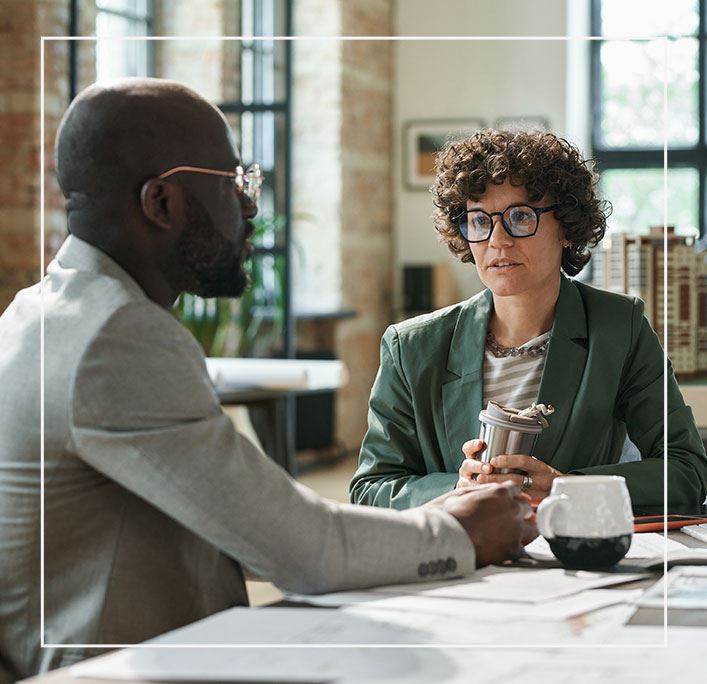 Committed to Positive Results

Having built our reputation one satisfied client at a time, we fully understand that excellence arises from a consistent application of our best efforts in service of our clients' needs.

Personally Engaged

Our attorneys understand how a legal controversy can weigh upon you, so we are accessible in person, over the phone, or via email whenever you need us throughout the legal process.

Strong Connections Through the Judicial and Legal Community

Our relationships with local government leaders and other attorneys provide us with unique perspectives and insights.

200 Years of Combined Experience

We draw on decades of practice across multiple legal areas to present comprehensive solutions to the full range of your issues.
Contact Lipscomb Johnson, LLP
WE PROVIDE KNOWLEDGEABLE, DECISIVE ACTION DESIGNED TO SECURE OPTIMAL RESULTS.