Trusts & Estates Lawyers in Cumming Safeguard Your Legacy

Helping You Plan a Strategy to Protect Your Family's Financial Future
You don't leave your finances to chance. You put your money in places where it is safe and invest other funds so that they can grow. You do these things so that you and your family will have stability. The creation of a trust allows that stability to continue even when you are gone. Nearly all families can benefit from their specificity and their avoidance of the probate process. The trusts and estates attorneys at the Cumming law firm of Lipscomb Johnson, LLP help clients create a plan which maximizes control while allowing for flexibility. Our team has extensive experience drafting wills and creating trusts that serve the needs of our many varied clients.
Understanding Revocable and Irrevocable Trusts
While everyone needs a will, many people also benefit from the creation of a trust. Trusts serve as powerful tools allowing for granular control that continues after your death. The two most common types of trusts are:
Revocable trusts. These trusts offer many benefits while placing few restrictions on their grantor (creator). The grantor transfers property into the trust including money, real estate and vehicles. You, or another person you appoint as trustee, retain control over the property and can transfer it out of the trust. You are free to use and benefit from your property during your lifetime. When you die, your family will not have to go through the probate process for any assets that are in the trust. A revocable trust can be changed at any time while you are still alive.
Irrevocable trusts. This tool is more powerful but comes with a trade-off. Once you create an irrevocable trust, you generally cannot change it or transfer property out of it. Your trustee will manage the assets in the trust and distribute them according to the provisions you have created. Because assets inside an irrevocable trust are no longer yours, they are typically protected from creditors.
When you work with an estate planning lawyer from our Cumming, GA law firm, you are getting advice from someone with experience and skill in protecting assets and providing families with financial stability.
Using a Special Needs Trust to Provide for a Lifetime of Care
A supplemental needs trust is a tool that can help you provide for a loved one with special needs, even after you are gone. Transferring money outright often results in a loss of Medicaid benefits and Supplemental Security Income (SSI). Instead, a special needs trust provides your loved one with the services and goods they will need. Special needs trusts cover medical costs and pay for home care. If you want to provide for someone in your life who may not be able to provide for themselves, our attorneys can help.
Using Trusts to Create Tax Benefits for Your Beneficiaries
For most people, estate taxes are nothing to be concerned about. Georgia does not currently have an estate tax, and federal inheritance taxes only apply to estates with a certain value. This value is higher than $5 million and increases annually. Trusts have benefits for nearly all families. In order to get tax benefits from your trust, you will need to speak with an experienced attorney at our firm.
Speak to a Georgia Estate Planning Attorney With Experience Creating Trusts
Your choice of estate planning tools and strategies can impact your family for generations to come. When deciding how to provide for your loved ones after you pass away, you should leave nothing to chance. The estate lawyers at Lipscomb Johnson, LLP help clients in the Cumming area make informed decisions to preserve their property and support their family. Trust us to help you manage your assets both now and in the future.
---
Call us now at (770) 637-4741 or contact us online to speak to an attorney.
---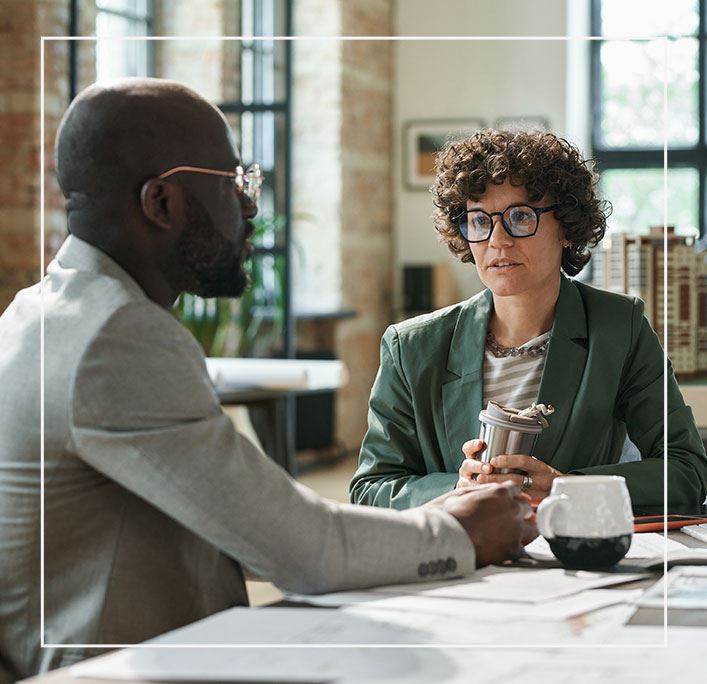 Committed to Positive Results

Having built our reputation one satisfied client at a time, we fully understand that excellence arises from a consistent application of our best efforts in service of our clients' needs.

Personally Engaged

Our attorneys understand how a legal controversy can weigh upon you, so we are accessible in person, over the phone, or via email whenever you need us throughout the legal process.

Strong Connections Through the Judicial and Legal Community

Our relationships with local government leaders and other attorneys provide us with unique perspectives and insights.

200 Years of Combined Experience

We draw on decades of practice across multiple legal areas to present comprehensive solutions to the full range of your issues.
Contact Lipscomb Johnson, LLP
WE PROVIDE KNOWLEDGEABLE, DECISIVE ACTION DESIGNED TO SECURE OPTIMAL RESULTS.