Business Lawyers in Cumming
Attorneys Helping Companies with Formation & Planning in Forsyth County
Successful businesses are built through hard work, dedication, and sacrifice. Protecting that success requires the counsel of a skilled business attorney. At Lipscomb Johnson LLP, our Cumming business law attorneys assist small and mid-sized companies throughout Forsyth County and the surrounding areas in a range of business matters. A significant portion of our business law practice is related to real estate development. Our attorneys' in-depth knowledge and experience in both areas of law directly benefits our clients.
Assisting Businesses with All Types of Transactional Work & Dispute Resolution
Our legal team has experience representing partnerships, LLCs, corporations, closely held businesses, and family businesses in a wide range of business transactions and operations, including:
Business planning
Buying and selling businesses
Contracts
Dissolution and receivership
Franchise relationships
Mergers and acquisitions
We also counsel larger companies regarding niche areas of their business. Our attorneys have significant experience in all areas of business law, allowing us to get results for our clients.
Assisting with the Day-to-Day Operation of Your Business
Our attorneys can help your business manage its legal duties and liabilities at all times so you can avoid litigation and legal problems. By monitoring your contractual obligations and reviewing agreements before you enter into them, we help businesses protect themselves from unnecessary risks. Our legal team advises directors and officers of their fiduciary duties to prevent internal problems before they arise.
Skilled Litigators Represent Your Interests in Negotiations & Court
Not every business dispute can be avoided. At some point, most businesses will need to resolve an issue with a supplier, a customer, or an employee. Conflicts may arise with a bank, an insurance company, or a real estate agency. Our attorneys have experience representing the interests of businesses like yours. We don't back down during settlement negotiations. Our attorneys are capable of taking on even the biggest companies in negotiations and in court. We work with our clients to develop a comprehensive legal strategy, which may include negotiation, arbitration, or a jury trial. An experienced attorney can quickly and thoroughly assess your legal issue before executing the appropriate strategy to obtain the results you need.
---
Call Lipscomb Johnson LLP at (770) 637-4741 or contact us online for knowledgeable, decisive action designed to secure optimal results. We look forward to discussing your case.
---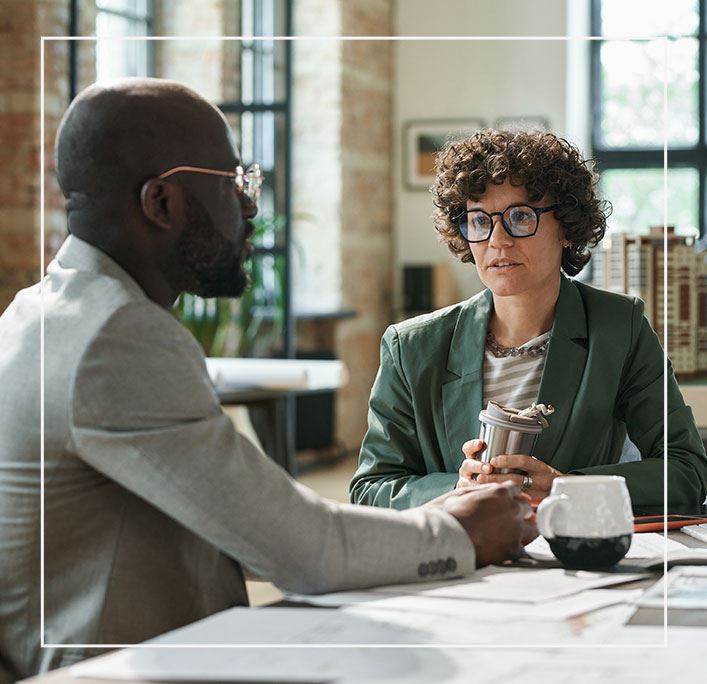 Committed to Positive Results

Having built our reputation one satisfied client at a time, we fully understand that excellence arises from a consistent application of our best efforts in service of our clients' needs.

Personally Engaged

Our attorneys understand how a legal controversy can weigh upon you, so we are accessible in person, over the phone, or via email whenever you need us throughout the legal process.

Strong Connections Through the Judicial and Legal Community

Our relationships with local government leaders and other attorneys provide us with unique perspectives and insights.

200 Years of Combined Experience

We draw on decades of practice across multiple legal areas to present comprehensive solutions to the full range of your issues.
Contact Lipscomb Johnson, LLP
WE PROVIDE KNOWLEDGEABLE, DECISIVE ACTION DESIGNED TO SECURE OPTIMAL RESULTS.