Cumming Estate Planning Attorneys
A well-tailored estate plan can give you the comfort of knowing that you have put your affairs in order. At Lipscomb Johnson LLP, our lawyers can help you prepare for the future, preserve assets, and protect your family through proper estate planning, probate, and administration.
Our Effective Attorneys Protect Your Assets & Your Family in Forsyth County
An estate plan is valuable regardless of your age or income level. If you have children or dependents, estate planning is especially important.
We listen to our clients' needs and goals before identifying the tools that can best protect them, their families, and their legacies, including:
Wills: We can help you draft a will that details what you want to happen with your property, personal belongings, and young children upon your passing.
Trusts: Our firm can help you establish a revocable trust to bypass probate and expedite resolution of your affairs after death or an irrevocable trust to help with tax planning, charitable donations, or controlling the use of assets long after your death.
Advance medical directives: An attorney can help you outline your wishes regarding end-of-life care, extraordinary measures when recovery is uncertain, and organ donation with a living will. Healthcare powers of attorney are another option for advance directives to make your wishes clear regarding the care you want if you are incapacitated but not necessarily in the end-of-life stage.
Powers of attorney: We can assist you with a grant of power to another individual to manage your financial affairs.
Special needs trusts: Our firm can explain how this tool can be used to hold assets and provide for a loved one with special needs. These often limit the beneficiary's income to maintain eligibility for state and federal benefits.
We can also assist you with generation-skipping transfer tax planning, tax avoidance gifts, annuities, life insurance, wealth management, charitable giving, and other tax planning. In addition, if your assets are tied to a family business, such as a limited liability company, we can guide you in succession planning.
Benefits of Estate Planning in GA
Estate planning in Georgia offers several benefits that individuals should consider.
Here are some key advantages:
Loss of Capacity: With an estate plan, you can safeguard and manage your property and assets if you become incapacitated or unable to make decisions.
Minor Children: Estate planning allows parents to designate guardians for their minor children, ensuring their well-being and financial stability.
Dying Without a Will: Having an estate plan, including a will, helps avoid intestacy laws, ensuring that your assets are distributed according to your wishes.
Blended Families: Estate planning allows individuals in blended families to provide for their current spouse while also ensuring their children from a previous marriage receive an inheritance.
Children with Special Needs: Estate planning helps provide for the long-term care and financial stability of children with special needs while preserving their eligibility for government benefits.
Asset Distribution: A well-structured estate plan ensures that your assets are distributed efficiently, minimizing the time, expense, and complications often associated with the probate process.
Financial Protection: Estate planning can help minimize estate taxes and potentially reduce the tax burden on beneficiaries, allowing for the preservation of wealth.
Healthcare Decision-Making: Through estate planning, you can establish advance directives, such as healthcare proxies and living wills, ensuring your medical treatment preferences are respected if you become incapacitated.
Help With COnservatorship & Guardianship in Georgia
In Georgia, guardianships are wider grants of control over a person's affairs, used to help an individual who cannot manage alone, such as an adult with special needs. Conservatorships are limited powers to control financial matters, such as taxes and investments, and do not extend to personal affairs, like choice of residence. We can establish either of these for your loved one. Our firm also drafts powers of attorney for our clients that can transfer our clients' power to manage their own affairs to a loved one should they be stricken with a condition that robs them of their faculties.
---
Lipscomb Johnson LLP can handle all your estate planning needs. Call our office at (770) 637-4741 or contact us online for an appointment.
---
Related Reading
Dedicated Probate & Estate Administration Representation Helps You Settle a Loved One's Estate
An experienced attorney can guide you through wrapping up your loved one's estate. We can represent you as the court examines the will, issues the orders necessary to carry it out, and hears any challenges to the will. If you are the executor, we can provide legal guidance regarding locating property, notifying beneficiaries, distributing assets, and dealing with banks, relatives, and other interested parties. In addition, we can assist you if you wish to contest a will, and determine whether contesting the will is advisable, as some wills contain in terrorem clauses that disinherit those who challenge the will unsuccessfully.
---
Lipscomb Johnson LLP can handle all your estate planning needs. Call our office at (770) 637-4741 or contact us online for an appointment.
---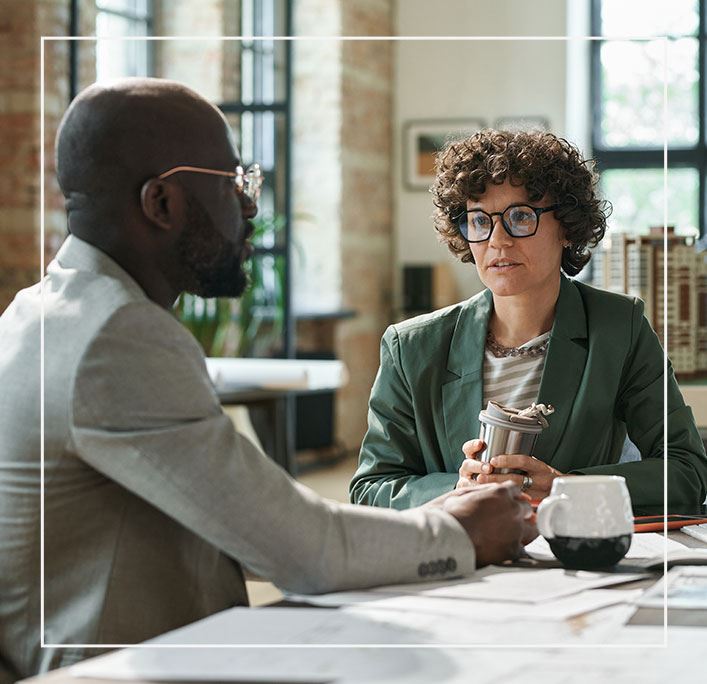 Committed to Positive Results

Having built our reputation one satisfied client at a time, we fully understand that excellence arises from a consistent application of our best efforts in service of our clients' needs.

Personally Engaged

Our attorneys understand how a legal controversy can weigh upon you, so we are accessible in person, over the phone, or via email whenever you need us throughout the legal process.

Strong Connections Through the Judicial and Legal Community

Our relationships with local government leaders and other attorneys provide us with unique perspectives and insights.

200 Years of Combined Experience

We draw on decades of practice across multiple legal areas to present comprehensive solutions to the full range of your issues.
Contact Lipscomb Johnson, LLP
WE PROVIDE KNOWLEDGEABLE, DECISIVE ACTION DESIGNED TO SECURE OPTIMAL RESULTS.